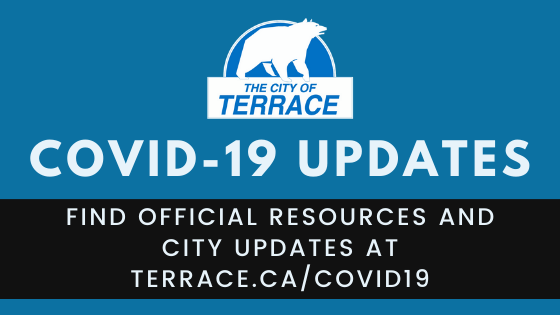 Now that City Hall is open again, can I attend Council Meetings and Committee of the Whole Meetings?
City Hall is open to the public, and that means the public may attend our public meetings in person again.
What do I need to know about attending?
To further support public safety and reduce the spread of COVID-19, the City of Terrace requires the wearing of masks in all indoor City-operated facilities, effective November 1, 2020. We request that all members of the public wear a mask when entering City Hall and while attending Council meetings. Read more here.
What are the options for participation?
Watch in Council Chambers
Public attendance in Council Chambers will be limited to just two individuals due to the size of this room and our commitment to maintaining physical distancing.
No open beverages will be permitted in Council Chambers at this time—closed water bottles and mugs are permitted.
The Council Chambers are cleaned before and after a meeting and high touch surfaces such as the podium will be cleaned between speakers.
As normal, you have the opportunity to speak directly to Council during a public hearing or during the Questions from the Media and Audience section at the end of a regular council meeting. Be prepared to switch out of the room with other members of the public who may wish to speak. (See below.)
Watch at City Hall via livestream (available during public hearings and regular council meetings)
We are also opening up a room downstairs in City Hall where we will livestream the webcast for anyone interested in attending (room will be set up to maintain physical distancing). Anyone watching in this room may also participate by rotating with those members of the public viewing the meeting in Council Chambers when they have a comment to make, which is permitted either during a public input hearing or during the Questions from the Media and Audience section at the end of a regular council meeting. A staff member will be onsite to assist with this.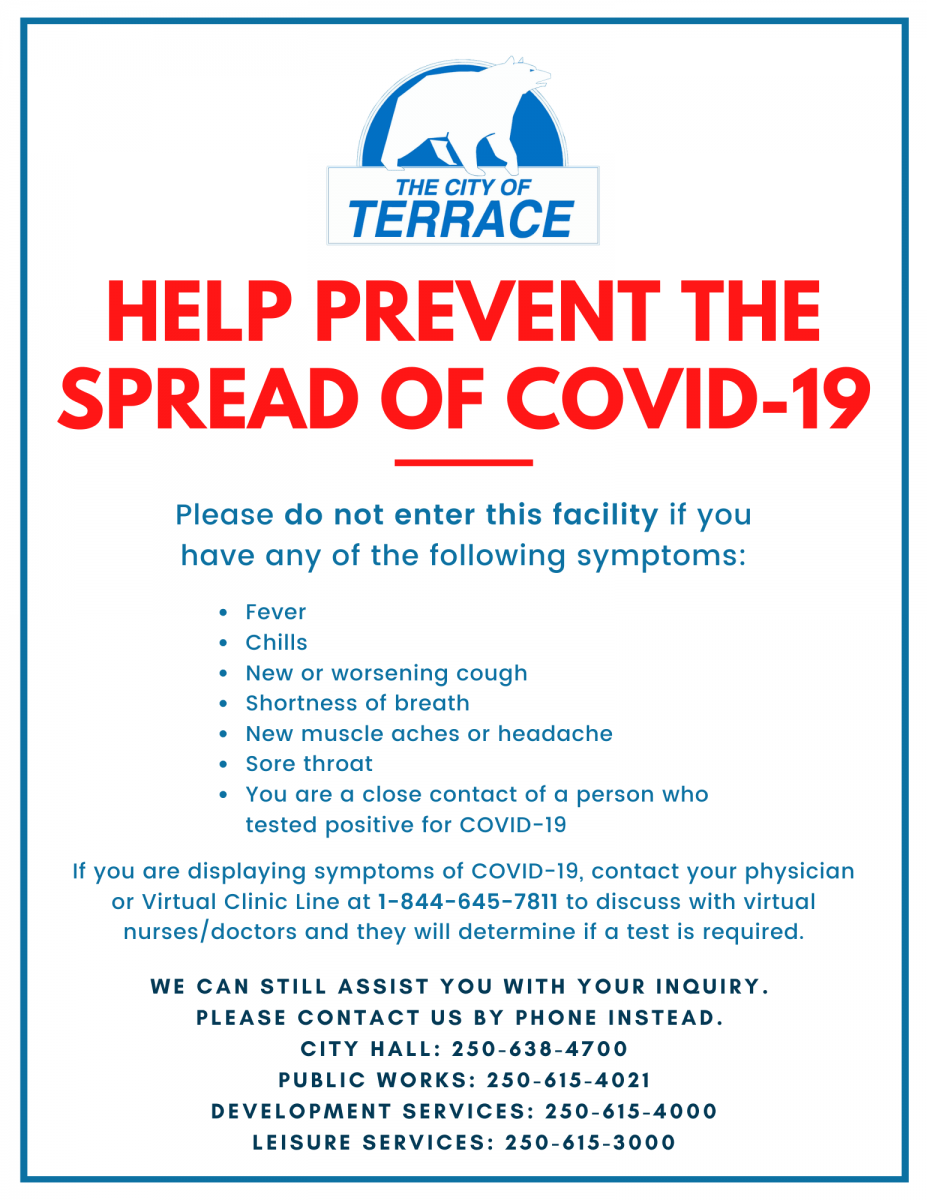 Watch via livestream (available for public hearings, committee of the whole meetings, and regular council meetings)
Watch or read later
Regular council meeting livestreams are also archived on our website. Find past meeting videos here.
Find minutes from past meetings and agendas for future meetings here.
Present to Council
If you're interested in being a delegation on a council agenda, please contact Ashley Poole at apoole@terrace.ca or 250-638-4724.
If attending a meeting in person, be sure to follow all guidelines in place at City Hall upon your arrival. Please do not consider attending a meeting in person if you are unwell.
We will continue to review our open meeting procedures to ensure best efforts are continuing to be met. If you have any concerns or suggestions regarding open meeting procedures, you are invited to contact Alisa Thompson at athompson@terrace.ca or 250-638-4721.
We look forward to having you join us—virtually or in person!